All machines will be set for free play,
so leave your quarters at home.
show and tournament will occur at the Holiday Inn Hotel of Eastgate.
December 2-4, 2022
Machines from the 70's through the present will be well represented. Several machines will be available for purchase with contact and pricing listed on these machines.
Tickets will be limited to avoid overcrowding. Buy early to guarantee your spot. If the show does not sell out in advance, tickets will be sold at the door. If tickets do sell out prior to the show, the website will be updated to reflect such. Free entry for children 12 and under (2 per paying adult). Tournaments will be IFPA registered. A juniors tournament will be held Sunday.
Media Coverage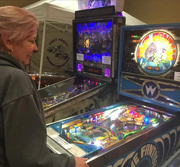 Local NPR station WVXU stopped by and interviewed organizer Jerry Westerkamp and others. This was broadcast on the their station last year.
Triple Crown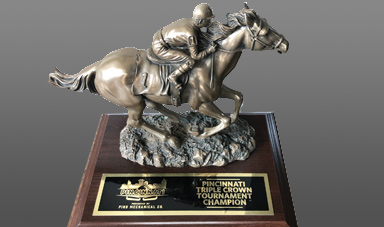 Win all three
Get a $400 bonus
Win all three main events at the Pincinnati and take home the coveted Pincinnati Triple Crown Champion Trophy. This trophy comes with a $400 cash prize.